Malaysia Fertilizer manufactures and trades a complete range of fertilizers for all crop needs. Our fertilizers are readily available to the customers and agricultural community locally and neighbouring countries.
Our Brand and trademark synonymous with quality fertilizers, is of guaranteed composition for its unique potassium nitrate complex compound fertilizer which promotes efficient nutrient uptake by the plant and manufactured under stringent quality control and assurance standards.
Malaysia Fertilizer
special range of formulation contains many special ingredients including Calcium, Silicon, Ethylenediaminetraacetic acid Chelated Trace Element (EDTA) and high soluble of P fertilizer.
Our agrnonomist can custom make your granular blend fertilizer based on your requirements by special request.
We deliver our fertilizers to whole Malaysia

Quatation | Sitemap | Contact Us | Privacy Policy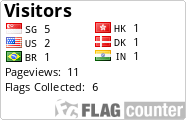 ©
Copyright Putracyber@2013